We all know that sometimes BelAmi sex gets a bit messy, but today Dan Hilfiger and Jens Christensen are making a right job of it when the only thing they find to eat in the fridge is a can of whipped cream.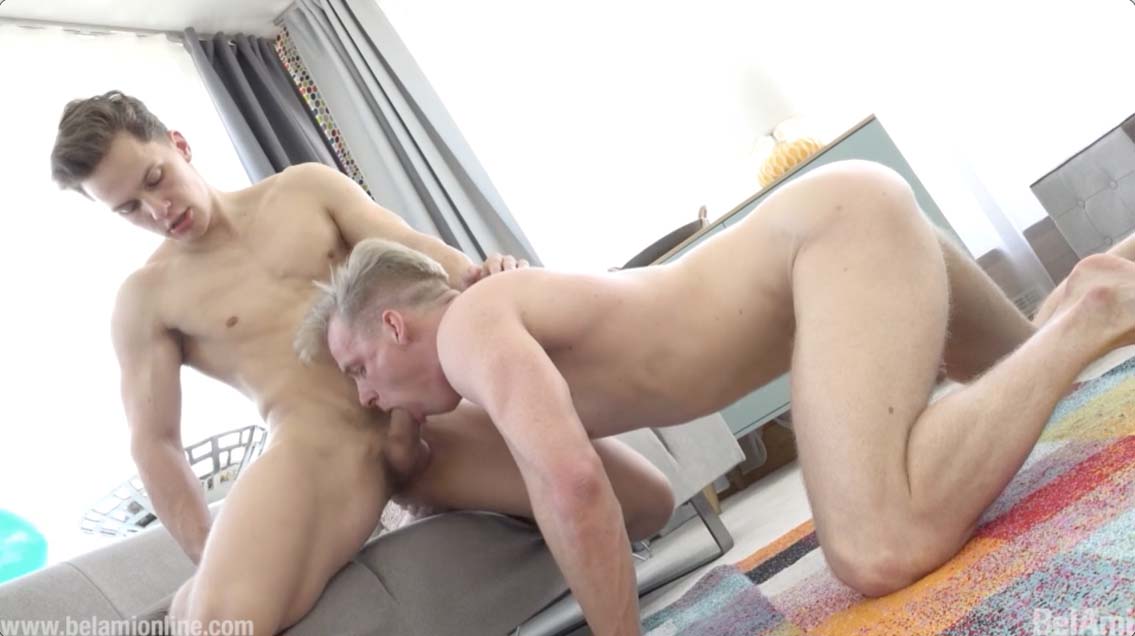 Of course, this is not the only cream you are all going to see in this update as we are bound to end up just as we began. Both Dan Hilfiger and Jens Christensen are covered in a different kind of cream.
Sometimes we would like to see Jens Christensen use his nice big cock as a top more often. Every time we have him bottoming he seems to enjoy it so much that we seem to put his topping off to 'next time'. Today's encounter is a bit of a challenge session. No matter how hard, how fast, or how deep Dan Hilfiger goes, Jens is always demanding more.
Hot boys, big dicks and daily content updates exclusively from BelAmiOnline.com!