The victims of BelAmi Lust today are blond and buff Roald Ekberg and swelteringly sexy Antony Lorca.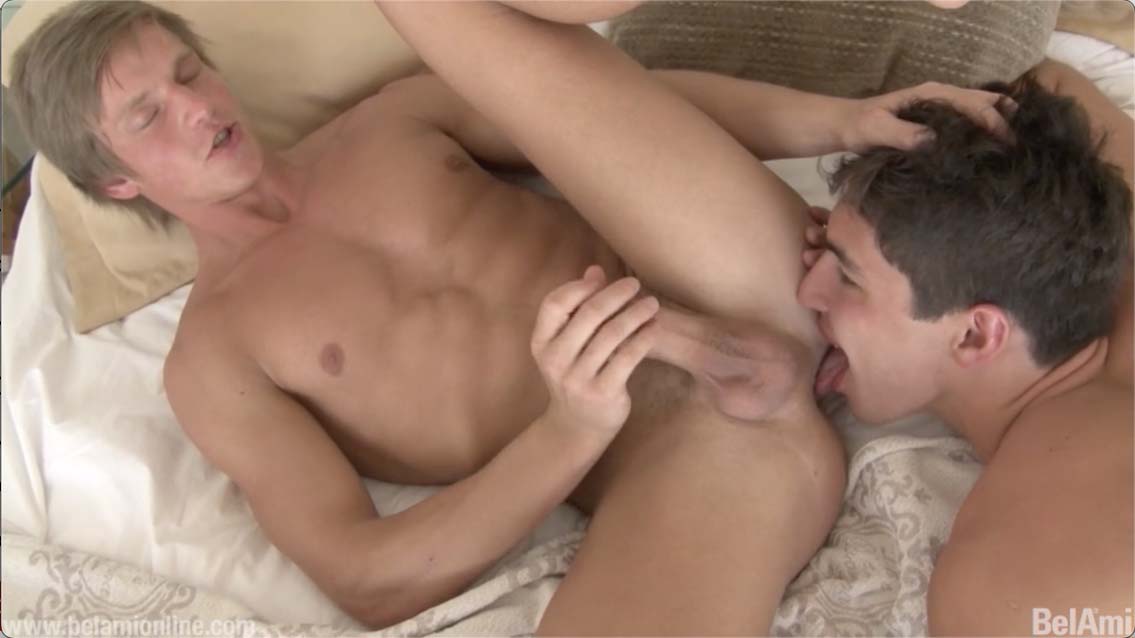 During a run along the beach, Lust starts to take hold of Roald Ekberg and Antony Lorca, and by the time they get home, it is in full possession of both mind and body. This resulting in Antony throwing his lover to the bed and ripping his clothes off before hungrily devouring every inch of his body.
Lust is not satisfied easily and demands more than just foreplay. So pretty soon Roald Ekberg and Antony Lorca are naked and Antony is burying his rock-hard dick deep inside Roald, thrusting deeply to try and satisfy his buddy's urgent desires.
Hot boys, big dicks and daily content updates exclusively from BelAmiOnline.com!