Mario Texeira is a bit of a fitness freak just like Sven Basquiat. So it makes sense that they spend a lot of time together while on BelAmiOnline production.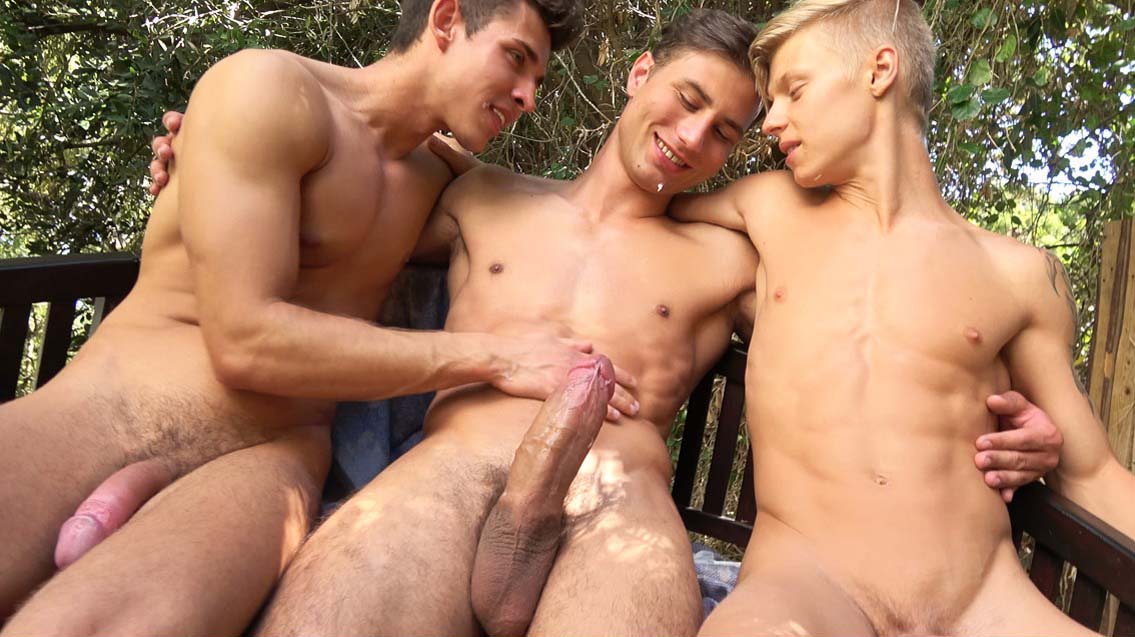 Today Mario Texeira and Sven Basquiat are trying to recruit Peter Annaud into their exercise coven. Peter is quite happy to watch them work up a sweat, there is only one exercise that he is willing to join in with, and it isn't squats and pushups!
Luckily Peter Annaud, Mario Texeira and Sven Basquiat like to share more than just their exercise routines. There is no fighting over Peter's fat cock and they take turns seeing how hard Peter is able to fuck them before he finally cums. See more on BelAmiOnline »
Hot boys, big dicks and daily content updates exclusively from BelAmiOnline.com!