All of Benny Saverin's BelAmi scenes were filmed within the 6 month window when he was with us. This was chronologically the 2nd of the batch, and it's unfortunately the last one.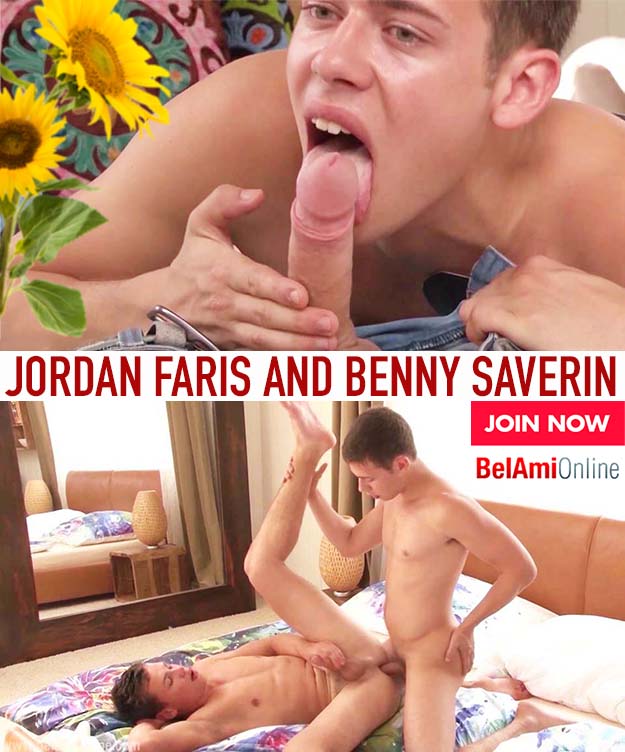 It's certainly not the case with Jordan Faris. He has been with BelAmi for quite a while and has over 30 hardcore scenes to his name! And it's still plenty to come.
Although Benny Saverin had a fairly short porn carreir, we are very happy with his contributions. It's always fun and happy with a charming smile and mischievous glint in his eyes. Today he is bottoming for Jordan Faris, with our more experienced guys giving him a few lessons in love.
Hot boys, big dicks and daily content updates exclusively from BelAmiOnline.com!