Who would guess that gay porn star Bruce Harrelson is such a romantic soul? After picking up his date, Zane Belville, and buying him some flowers on the way, the couple arrive Freshmen apartment.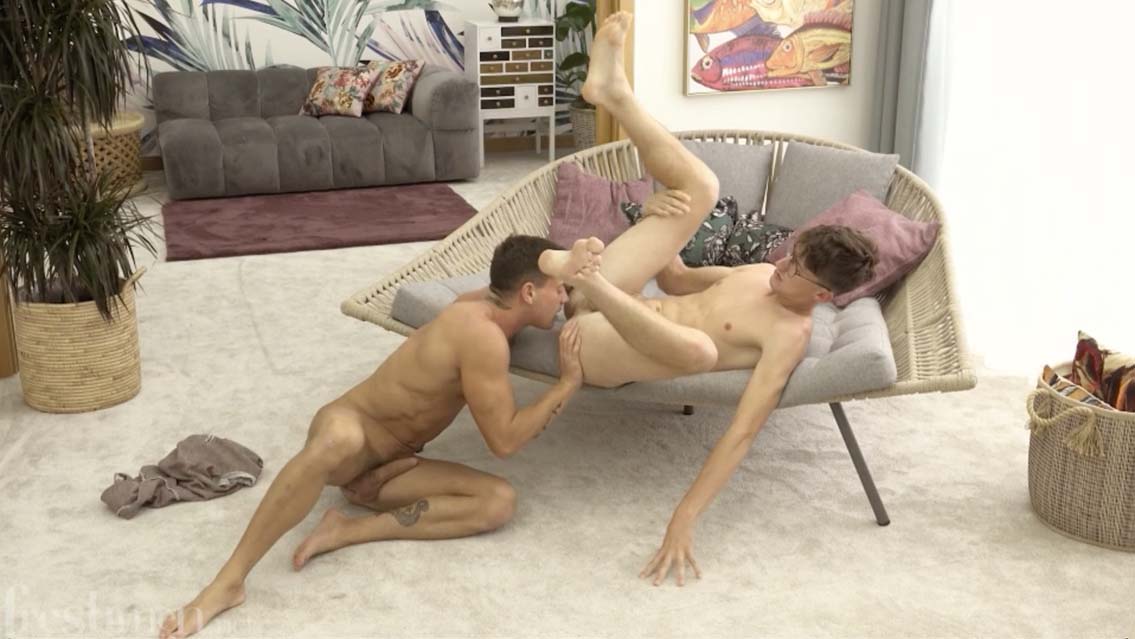 The romantic mood continues as Bruce Harrelson starts kissing Zane Belville. Before long, the boys are undressing and there's an electric charge in the air.
Bruce Harrelson and Zane Belville dedicate some time to each other's hard cocks but Bruce's goal today is to please Zane's ass. After rimming it, he initiates the hardcore fucking. The Freshmen.net couple constantly switch positions until they climax in floods of cum.
Hot boys, big dicks and daily content updates exclusively from BelAmiOnline.com!