We thought we give you something decidedly more twinky for today's BelAmi update. So we decided on this little treasure featuring Sven Basquiat and Ben Radcliffe!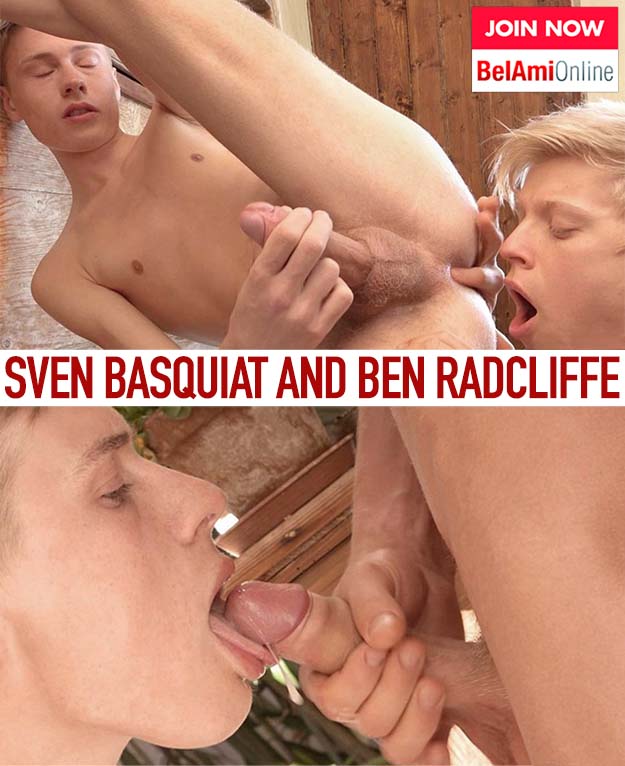 Filmed out at our country castle BelAmi location this scene is perfect for all of us twink lovers. Sven Basquiat and Ben Radcliffe demonstrate their mastery of dick sucking and fucking.
Super star Sven Basquiat is the top here and is equally matched in prowess by Ben Radcliffe as his bottom. For the eagle eyed of you all there is a surprise continuity issue here. See if you can spot it!
Hot boys, big dicks and daily content updates exclusively from BelAmiOnline.com!