There are not all that many of BelAmi's models who actually look forward to being fucked by a dick as thick as Kian O'Connor's. But apparently, Bastian Dufy is one of them. In fact, he is quite keen to add another to his collection!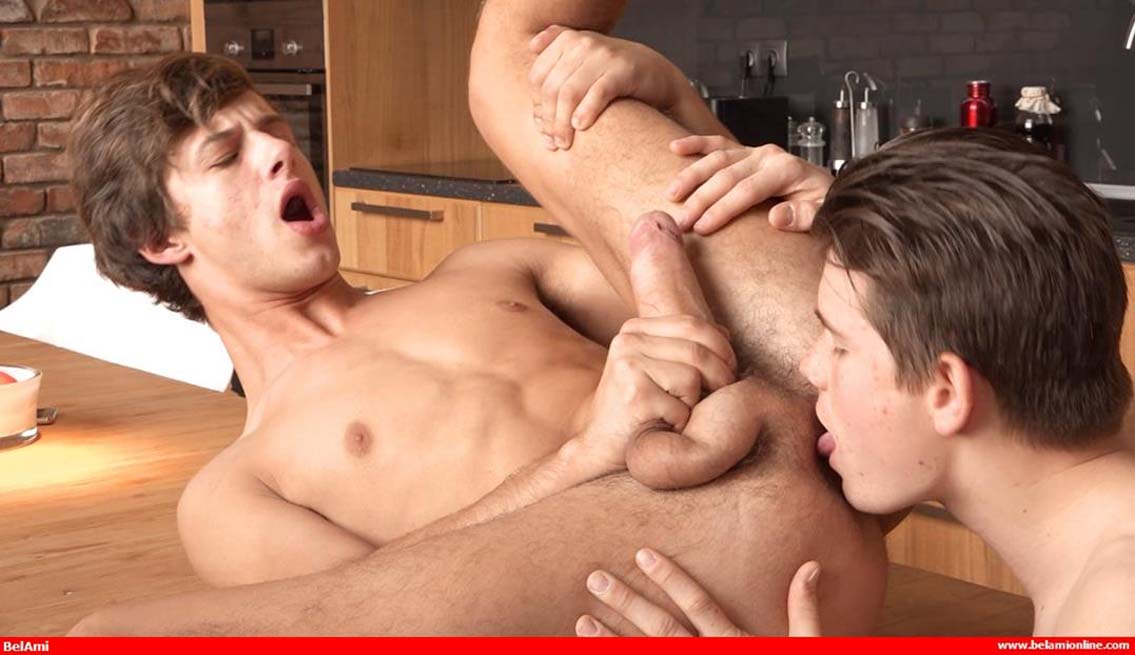 Kian O'Connor first filmed with BelAmiOnline for a year before moving on, but then 3 years later he turned up again, looking as hot and sexy as ever. He is now filming with the newest generation of gay porn models, so we will be seeing more of him over on Freshmen.net in the coming months as well.
As far as this scene goes, it could be Bastian Dufy's best bottoming scene yet! Kian O'Connor's huge dick certainly presses all the right buttons and Bastian ends up shooting a huge load quite early on in the fuck.
Kian O'Connor also seems to be having fun with a guy who can take everything that he can dish out. He ends up coming all over Bastian Dufy's raw hole before slowly pushing his load back up inside.
Hot boys, big dicks and daily content updates exclusively from BelAmiOnline.com!