A perfect Freshmen.net morning begins with Bobby Kanne cooking breakfast whilst Dan Hilfiger exercises in front of him. Bobby is fully naked which might seem a bit dangerous in the kitchen, but the real truth is that Dan is in the real danger.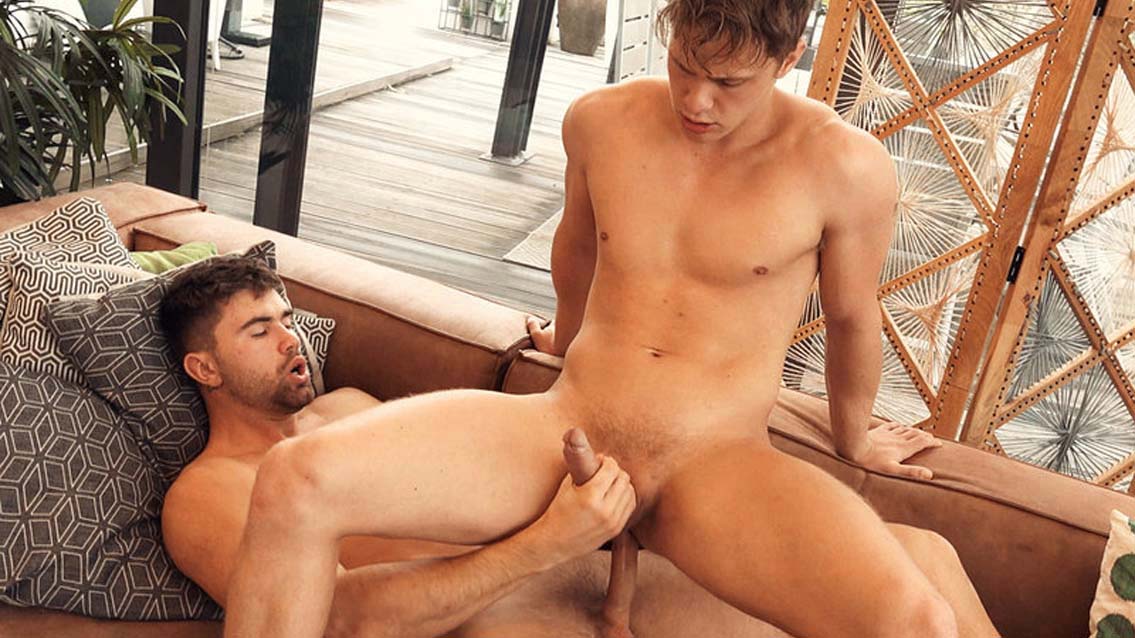 His beautiful body and freshly pumped muscles are a huge turn-on for Bobby Kanne who soon forgets his hunger and starts seducing his partner. It doesn't take long for Dan Hilfiger to get naked and his dick rises quickly!
Now Bobby Kanne is finally able to enjoy Dan Hilfiger's stunning body which he caresses before sucking on that hard cock. Dan  invites Bobby to give some attention to his butt with the promise of an exciting reward. The amorous couple then treat us to some unchained hardcore Freshmen fucking.
Hot boys, big dicks and daily content updates exclusively from BelAmiOnline.com!