Do you ever have moments like Dylan Maguire has in today's BelAmiOnline clip? Kieran Benning is intent on fully explaining why he is late, but all Dylan wants to do is fuck!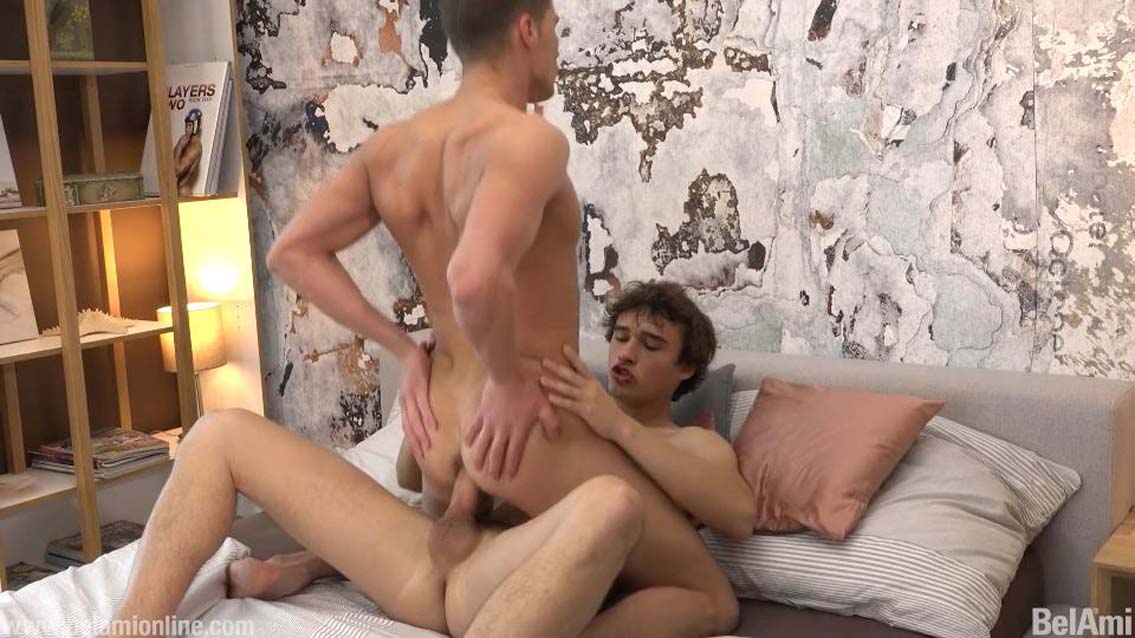 Although there is no stopping Kieran Benning when he is on a roll, Dylan Maguire also knows that if he wants that thick cock up his ass, all he has to do is wait for him to stop talking at some point and then make his move. It seems that Dylan considers all that talking as part of the foreplay and opts to get on with the fucking much quicker than he usually would.
Both Dylan Maguire and Kieran Benning are in fine form for this BelAmi gay fuck. Kieran is pumped full of adrenaline, and Dylan is just so horny that it seems nothing will satisfy him!
Hot boys, big dicks and daily content updates exclusively from BelAmiOnline.com!