It is undeniable that BelAmi star Tom Rogers has one of the most beautiful butts around, a fact that is certainly not lost on his partner here today, Raf Koons.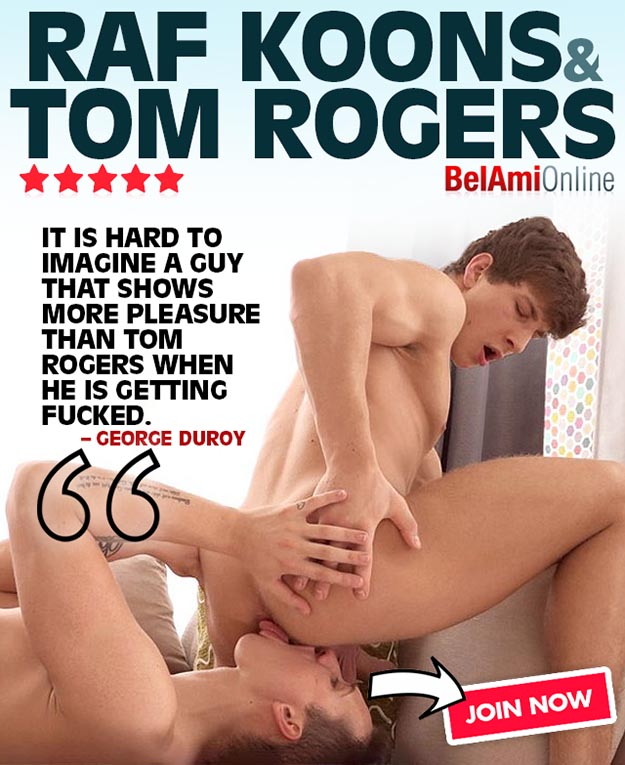 Luckily for us, our cameraman has decided to start our scene today with an extended opening with Tom Rogers in the shower. We get some lovingly extended shots of Tom's best asset before we head into the main action.
It is hard to imagine a guy that shows more pleasure than Tom Rogers when he is getting fucked. The pleasure is readable on his face from the moment he lowers himself onto Raf Koons' giant dick to the moment he blows his load with Raf still embedded deep inside.
Hot boys, big dicks and daily content updates exclusively from BelAmiOnline.com!