This week's Freshmen model Callum Dean looks a little shy and nervous today. We have paired him with Jamie Eliot, one of the best gay porn trainers there is.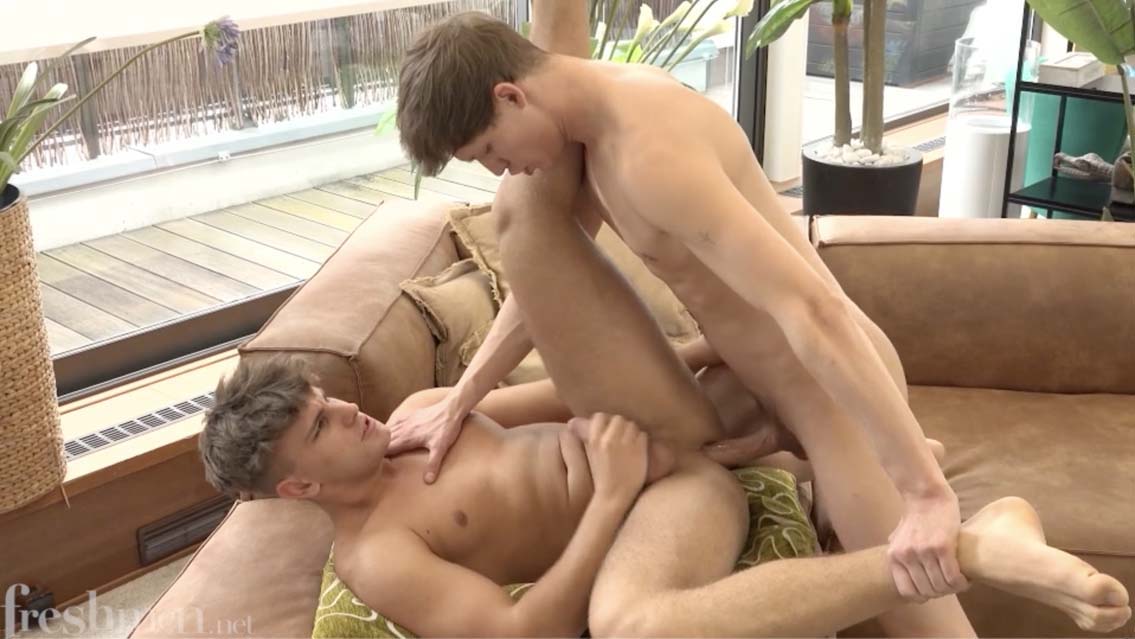 After a short interview, Callum Dean still looks afraid about what is going to happen next. But as soon as Jamie Eliot touches him for the first time, Callum forgets about the cameras and starts enjoying the moment.
Callum Dean follows the more experienced Jamie Eliot and by the end of the Freshmen.net sex scene, we can clearly say, Callum loves having a big juicy cock up his butt.
Jamie Eliot cums first over Callum Dean's ass and then licks it off before swallowing Callum's cumshot as well!
Hot boys, big dicks and daily content updates exclusively from BelAmiOnline.com!