It's no secret that Freshmen.net porn star Sven Basquiat is constantly horny and his ass is always ready for a hard dick. Today, he really wants a "big boy" to meet his needs!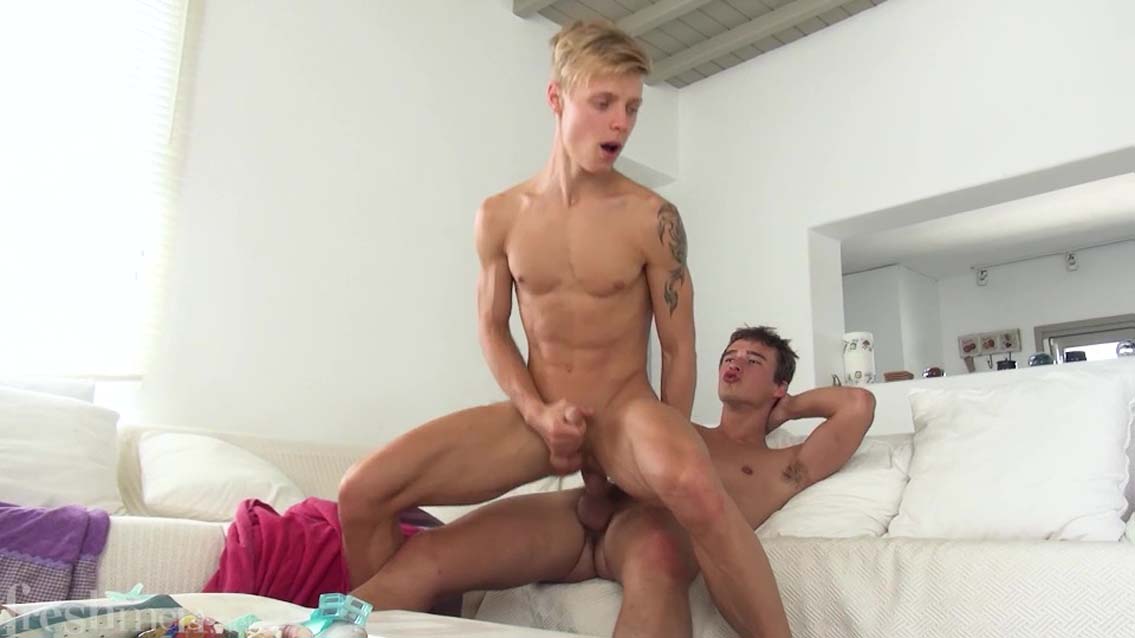 Luckily for him, Kieran Benning just happens to be around and is the perfect fit. Even though Kieran doesn't look up for sex at first, Sven Basquiat shows him his magical cock sucking skills and the mood changes rapidly.
After this Freshmen blowjob session, Sven Basquiat finally feels Kieran Benning's cock inside him and soon he is covered in his own cum. He then offers his own ass to accept his partner's load.
Hot boys, big dicks and daily content updates exclusively from BelAmiOnline.com!