As one generation of boys make room for another we are happy to bring you this scene with 2 guys that we hope will have a lot of fans. Jorik Tautou has the pleasure of one of the first scenes together with Greg Flynn.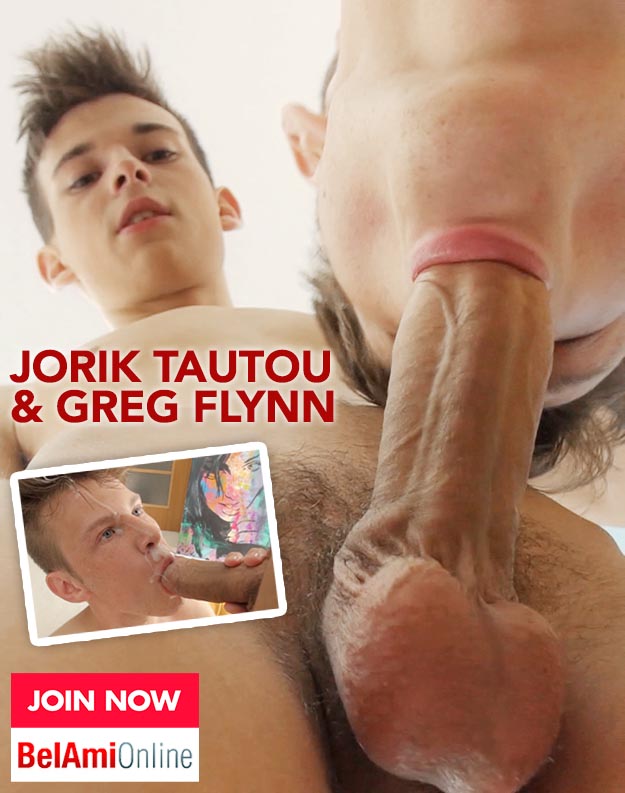 Although most of the 'twinkier' scenes end up over on Freshmen.net, we try very hard to make sure that we don't neglect BelAmi as well! This scene is part of our BelAmi Summer in Prague series and was filmed earlier on in the project, but we decided to keep it for the final run before bringing it to you.
We're all pretty used to seeing Jorik Tautou as a bottom, but today he takes on the role of top to show Greg Flynn all he has learned about fucking!
Hot boys, big dicks and daily content updates exclusively from BelAmiOnline.com!