There is no doubt that Hoyt Kogan has earned his place as one of the all-time legends of BelAmi. After spending some time working as a fashion model in the US, Hoyt is back helping out behind the scenes on new projects.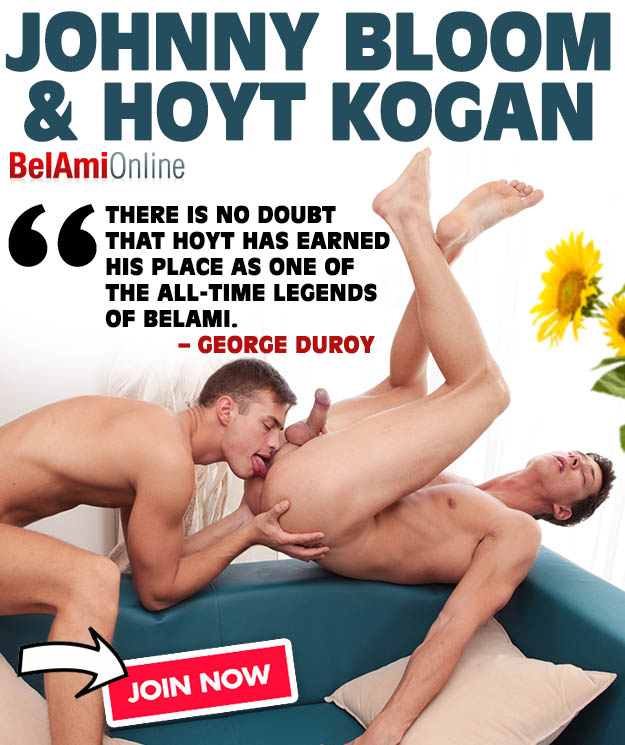 Today we have Hoyt Kogan here with the always sexy Johnny Bloom. Apart from Hoyt's physical perfection, he has a special ability to convey his desire with just a quick glance. And he is using this weapon today when he spots Johnny sleeping naked on the sofa after a big night out.
Today we see what is probably the best demonstration of how to wake up your lover in the morning. Take a look and see Hoyt Kogan and Johnny Bloom at the very best in this unreleased archive scene from 2014.
Hot boys, big dicks and daily content updates exclusively from BelAmiOnline.com!