For collectors of the BelAmi DVDs, this sex scene will already be familiar to you. But for the rest of us, it is hopefully a welcome addition to our programming and the first scene in almost 2 years for pornstar Kris Evans.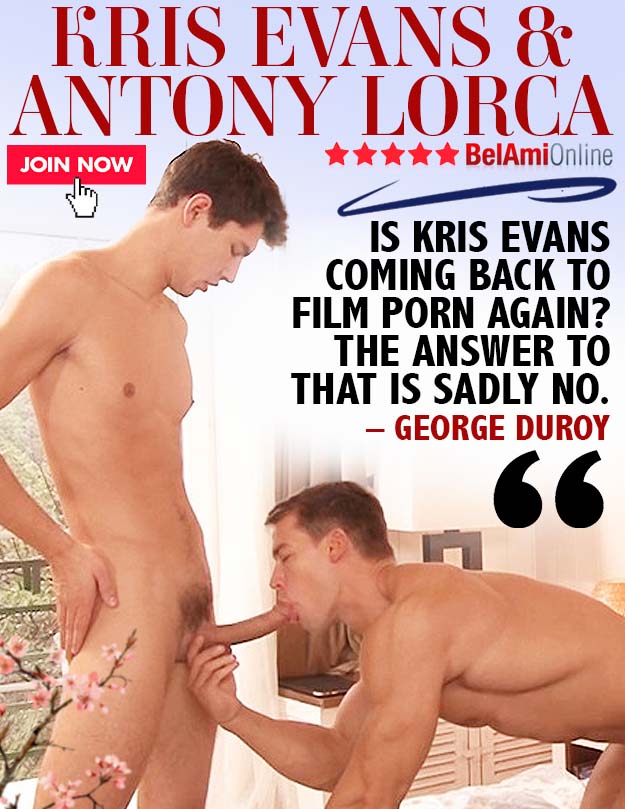 Please don't ask if this means he is coming back to film porn again, as the answer to that is sadly no. But to see him here together with the equally delicious Antony Lorca is a bit of a change from our current models and adds a bit of variety that we hope you all appreciate.
Some extra good news is that for our 30th anniversary we will be remastering some of Kris Evans's and Antony Lorca's earlier scenes and bringing them back online again!
Hot boys, big dicks and daily content updates exclusively from BelAmiOnline.com!