Even though it is a very windy day, Freshmen models Torsten Ullman and Helmut Huxley look stunning in the photos, especially after Torsten cuts Helmut's hair.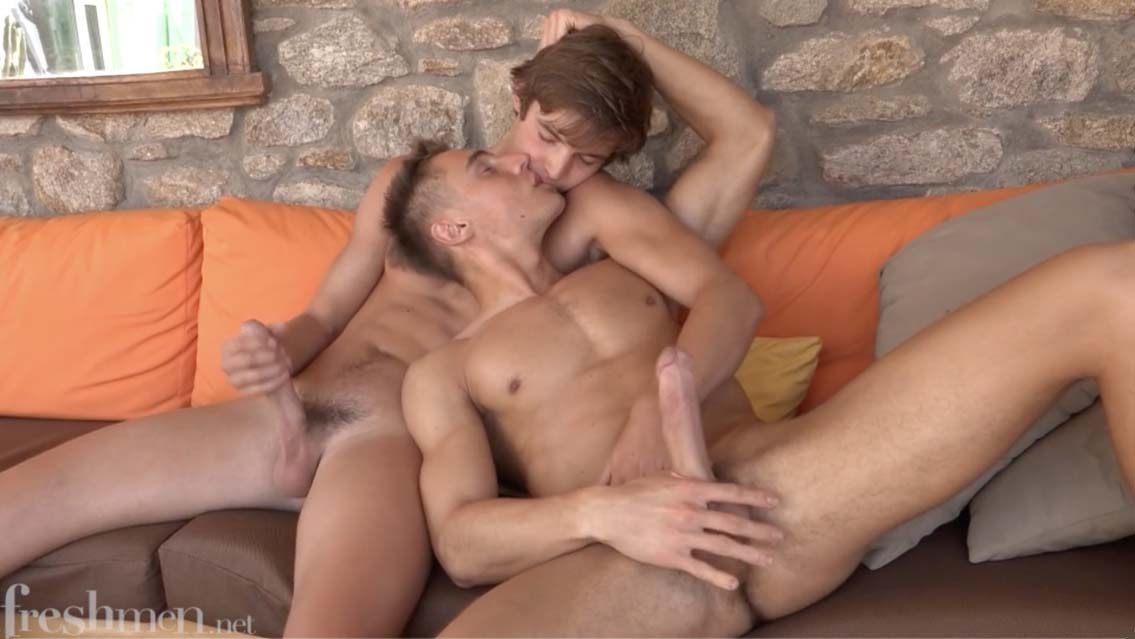 The beautiful Freshmen.net villa offers many great spots to do a photo shoot. But the most popular place is definitely the infinity pool where our session ends today. Both Torsten Ullman and Helmut Huxley are shooting volcanic loads over their lithe bodies in today's Freshmen video!
Hot boys, big dicks and daily content updates exclusively from BelAmiOnline.com!