For our BelAmi Throwback Tuesday scene this week we have chosen the very first scene we filmed with Raoul Vargas. As he is handsome in a very manly kind of way, we paired him up with another fit and handsome guy for the occasion, Brian Jovovich.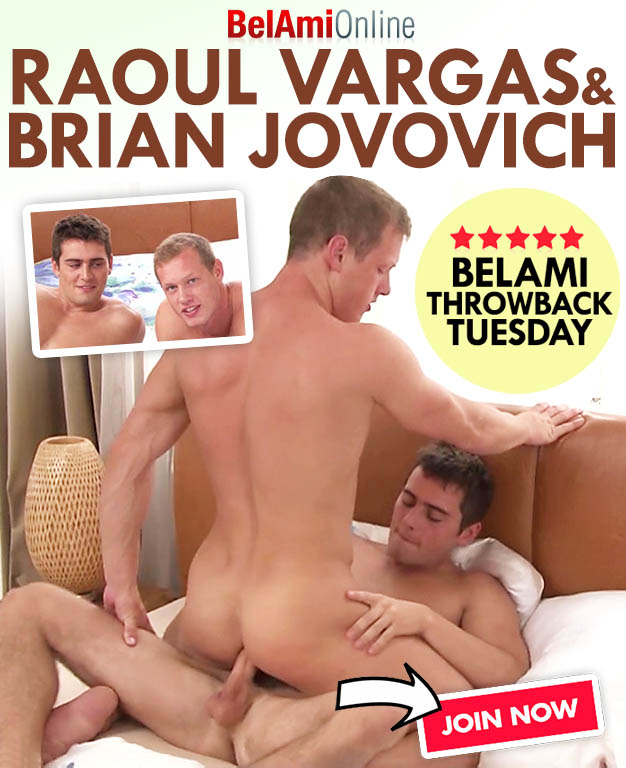 Raoul Vargas admits to being quite dominant in sex and also very experimental and is open to trying anything at least once. We have another 8 scenes already online for you to enjoy with Raoul, so we hope that you like this one as much as you have enjoyed the others.
Raoul Vargas topping performance here today puts him at a ration of 5:3 in favour of being a top, but it is well worthwhile going back and checking out his bottoming scenes as well!
Hot boys, big dicks and daily content updates exclusively from BelAmiOnline.com!