Most of you by now have heard of Ashton Montana's departure from team BelAmi. We hope that it is only temporary, but in the meantime, we have no shortage of hot hookups with him to show you.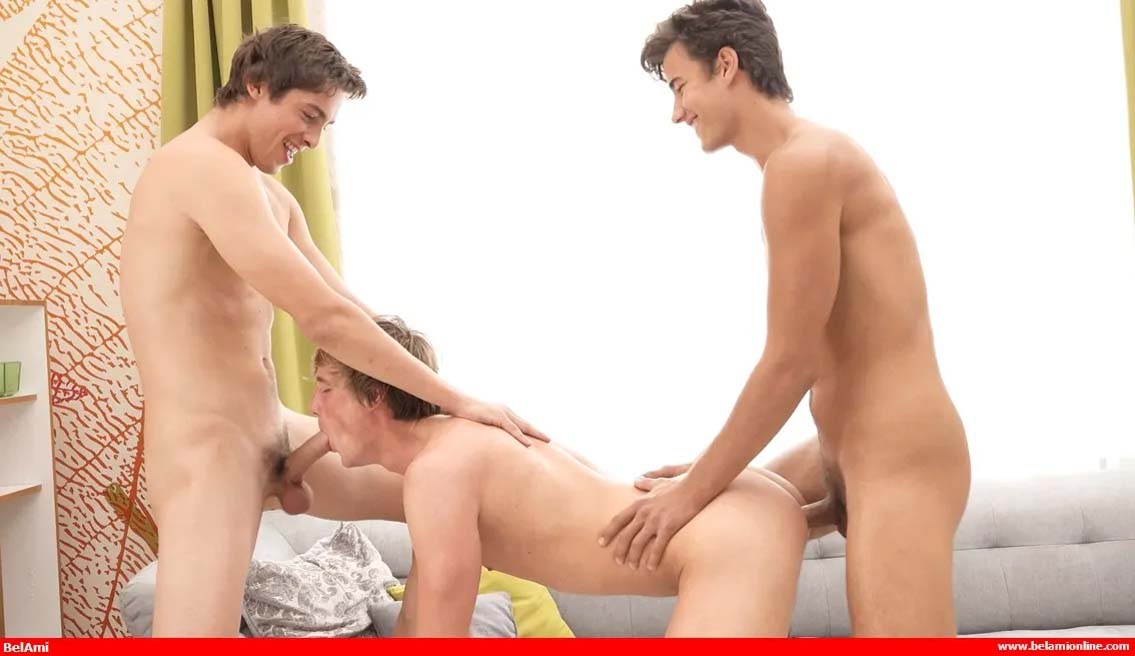 Today Ashton Montana is being fucked by both Helmut Huxley and Tom Houston. Although we have to say that it looks like a bit of a cheer up fuck to make up for Ashton's bathroom mishap, we are glad that he had his best friends around to make him feel better.
While two hot porn models sucking Ashton Montana dick certainly goes a long way to improve his mood, it's the dick in his ass that he really craves. And something that his buddies Helmut Huxley and Tom Houston are only too willing to provide him.
Hot boys, big dicks and daily content updates exclusively from BelAmiOnline.com!