Everyone is going to have a preference here as to whether they prefer to see the little bit older Elio Chalamet fucking Jorik Tautou, or if they want to see the tables turned and prefer seeing our young pornstar pounding Elio instead.Luckily at BelAmiOnline you can have it all!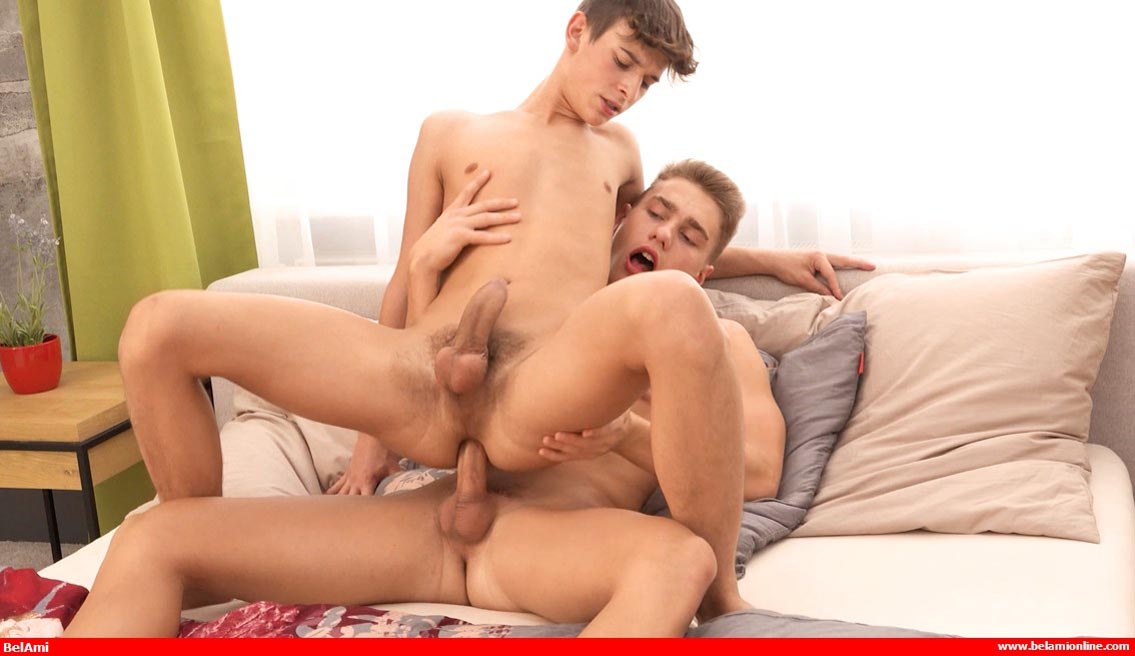 In Part 1 we have Jorik Tautou trying to cheer up Elio Chalamet by offering his butt for his use and pleasure. Seeing that he was so successful in lifting Elio's spirits, Jorik decides that he will need the same experience.
After a quick shower the boys are back at it in the 2nd part of this double update. While most of you seem to prefer Jorik Tautou as a bottom, he has a lot going for him as a top as well.
Alongside the smile, cheerful nature, and carefree laugh, there is a streak of dominance in Jorik Tautou that makes him perfect as a top as well, as Elio Chalamet only too happily finds out here.
Hot boys, big dicks and daily content updates exclusively from BelAmiOnline.com!